Welcome
---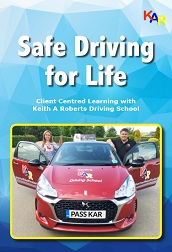 My name is Keith Allan Roberts, I deliver driving lessons in Oakham, Melton Mowbray and Rutland area. I am a qualified driving instructor (ADI) and licensed by the DVSA to give driving lessons.
Following guidance from the government due to the current Coronavirus situation we are now allowed to teach again but with the use of Personnel Protection Equipment PPE etc.
We have been instructed to have face masks, gloves, hand sanitizer and products to clean the inside and outside of the car following every driving lesson.
Please be assured, I will be cleaning the car before and after every driving lesson and changing the seat covers and changing gloves and masks too.
Before every lesson I will be taking not only the pupils temperatures but also mine too, for the reassurance of all pupils.
I will only accepting card payments via a secure online card machine.
I hope you understand why I have had to increase my prices, I have kept my prices at reasonable amount for a number of years now and I have tried to keep them competitive and affordable for all.
I provide driving lessons using the unique client centred learning method of driving tuition. I can normally cover any of the locations listed.
'Safe Driving for Life'
Whether you are choosing driving lessons for yourself or for a member of your family, it's vital that you make the right choice. I strive to provide the highest standards of driving tuition at the lowest overall cost.
I have experience at teaching people with different levels of experience and also people with Dyslexia, Dyspraxia and Autism, with brilliant results.
My Free Driving Tuition Book now includes the new style driving test which comes into force on 4th December 2017.
So if you are interested in taking driving lessons in Oakham, Melton Mowbray, Rutland or the surrounding areas and want to know more or have a free no obligation home visit, please "Contact me"...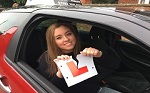 Weekly 1 Hour Driving Lessons - £27.00 - Single Hour Lesson. Each driving lesson is 60 minutes long. Please note if you live in an area where I may need to travel a long distance I may require you to book a 2 hour lesson.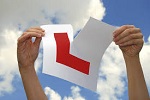 Weekly Block Booking of 10 Hourly Driving Lessons - Paid for in advance - £260.00 (save £10.00).Depending on the distance to travel each lesson will be 1 hour or 2 hours.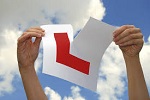 6 Hour Pass Plus Course £150 (Rutland residents can currently get half the cost paid for by Rutland Council) .
The pass plus course is designed by the DVSA in association with the Insurance and driving instruction industries for those people who have passed their test and is aimed at speeding up your driving experience.
Intensive Driving Course - £842 (30 x 1 Hourly Driving Lesson, including driving test fee of £62). As the name suggests this is an intensive driving course, I only recommend this type of course for pupils who have driven before.
I can also vary the intensity and price to suit the pupils needs and design a course which suits each pupils individual needs (please contact me for a quote).
Weekly 2 Hour Driving Lesson - £52.00 (save £2.00). Booking a 2 hour driving lesson will save you money and speed up your progress. Two hour lessons cost less and are far more productive because of the continuous unbroken time behind the wheel.